Buona domenica ragazzi/e!
Questa settimana sono uscite tantissime notizie, forse per recuperare la scarsità della settimana scorsa! E sono pure tutte bellissime *-* Enjoy! Attendo i commenti :)
COVER REVEAL 1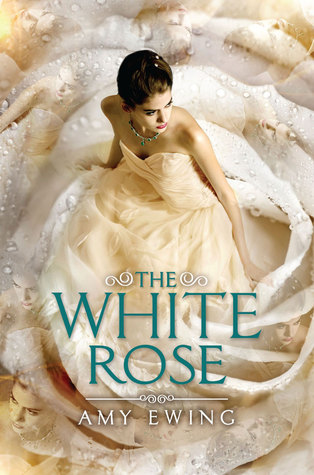 E' uscita la cover del secondo volume della serie "The Lone City" di Amy Ewing, in arrivo in America il 6 ottobre!
È stata rubata la cover di Forever with You, quindi Jen ha deciso di pubblicarla lei stessa su Facebook. Il libro uscirà negli USA il 29 settembre 2015.
COVER REVEAL 3
E' stata rivelata la cover del nuovo high fantasy (standalone) di Richelle Mead, in uscita in America il 17 novembre.
QUI
la trama!
COVER REVEAL 4
Ecco la cover di "Frozen Tides", quarto libro della serie "Falling Kingdoms" di Morgan Rhodes. Uscirà il 15 dicembre. Spero di riuscire a cominciare questa saga entro quel giorno ;)
Queste saranno le nuove cover inglesi/irlandesi/australiane/neozelandesi. Cassie ha specificato che non andranno a sostituire quelle vecchie, ma saranno un'alternativa :)
COVER REVEAL 7
Ecco la nuova copertina americana di "Trial by Fire" di Josephine Angelini, e quella di "Firewalker", il seguito in uscita l'1 settembre. Io le trovo bellissime <3
COVER REVEAL 8
La cover del seguito di The Young Elites di Marie Lu, in uscita il 6 ottobre in America.
Il 10 novembre uscirà in America il nuovo romanzo di Colleen Hoover!
NEWS 1
Veronica Roth ha annunciato che sta scrivendo una duologia in stile Star Wars, di cui il primo libro uscirà nel 2017, il secondo nel 2018.
NEWS 2
Nell'estate 2016 uscirà la nuova antologia YA di Stephanie Perkins (la prima era "My true love gave to me"): si chiamerà "Summer Days & Summer Nights: Twelve Love Stories" e saranno dodici storie d'amore ambientate d'estate! Le autrici/gli autori sono: Leigh Bardugo, Francesca Lia Block, Libba Bray, Cassandra Clare, Brandy Colbert, Tim Federle, Lev Grossman, Nina LaCour, Stephanie Perkins, Veronica Roth, Jon Skovron, Jennifer E. Smith. Vi lascio il link di
Goodreads
.
NEWS 3
Cassandra Clare ha annunciato che a maggio inizieranno le riprese del pilot della serie TV "Shadowhunters", a Vancouver. Non si sa niente del cast perchè probabilmente lo stanno scegliendo adesso. Per altre notizie andate
QUI
.
NEWS 4
"Forse un giorno" di Colleen Hoover uscirà in cartaceo il 19 marzo.
NEWS 5
Si dice che "Broken Juliet" di Leisa Rayven, seguito di Bad Romeo che uscirà in America il 28 aprile, arrivera da noi il 22 ottobre col titolo "Puoi fidarti di me".
NEWS 6
Secondo un rumor, Wicked di Jennifer L. Armentrout uscirà per la Nord a maggio e si chiamerà "Lontano da te".
NEWS 7
"After" di Anna Todd arriverà da noi a giugno per la Sperling & Kupfer.
NEWS 8
Vi ricordate quando vi ho detto che "Of Poseidon" era uscito in Italia per la Eden Editori? Sì? Bene, perchè quest'autunno arriverà anche il seguito, "Of Triton", e in più "Tiger's Curse" di Colleen Houck. Per fine anno invece pubblicheranno anche "Save me" di Jenny Elliott.
NEWS 9
"World After. L'oscurità" di Susan Ee è previsto in Italia per giugno.
Wow, oggi le novità non finiscono più! Cosa aspettate con più ansia? Io praticamente tutto ;)
A presto,
Silvy