Buongiorno!!
In questo momento sarò sicuramente a Tempo di Libri, ma non poteva mancare l'appuntamento settimanale con la Gazzetta, soprattutto oggi che ho una quantità smisurata di news da darvi (tante provengono proprio dalla Fiera di Milano!).
Notizie per i lettori italiani:
Direttamente dalla fiera, ecco in anteprima la copertina del secondo romanzo romance di Virginia De Winter (scritto con il nome Serena Nobile): si chiamerà "La musica nelle tue parole" e uscirà a giugno <3
Uscirà in ebook giovedì 27 aprile il terzo libro della serie new adult di Elle Kennedy, "Il tradimento".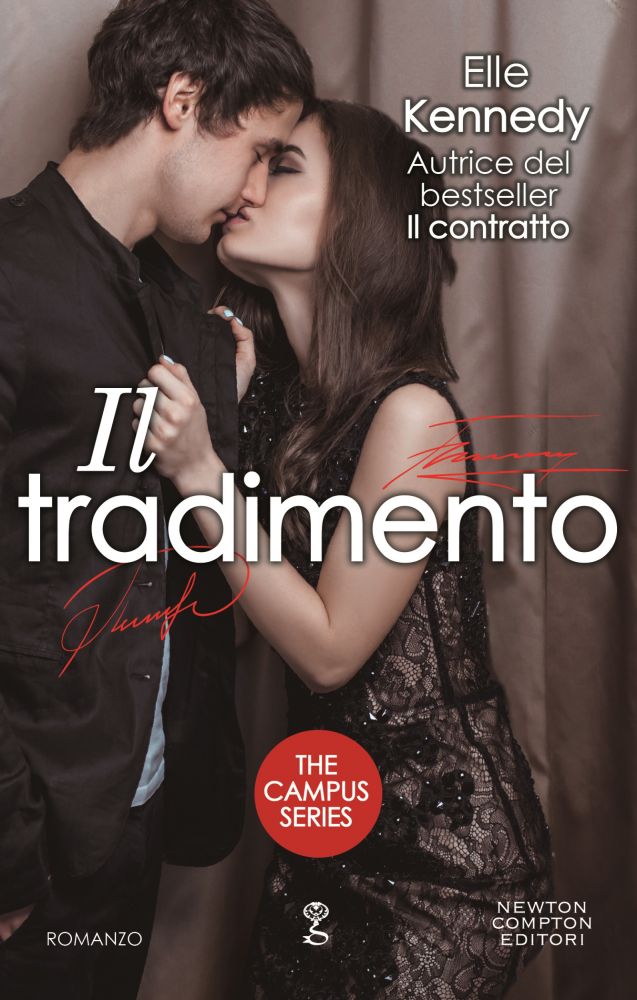 Il 9 maggio uscirà la trilogia delle Origini di Cassandra Clare in un unico volume! E una settimana prima (il 2 maggio) arriverà anche la brossura di "Signora della mezzanotte".
Secondo Amazon, uscirà il 16 maggio per Sperling & Kupfer "Noi siamo tutto" di Nicola Yoon.
Questa settimana abbiamo avuto anche parecchie news per quanto riguarda uscite future e diritti acquistati: per Piemme uscirà "Seven days of you" di Cecilia Vinesse; per Newton Compton "Roseblood" di A.G. Howard; per Giunti "The Hate U Give" di Angie Thomas; per DeAgostini "Stealing Snow" di Danielle Paige e "Wink Poppy Midnight" di April Genevieve Tucholke. Infine, "The Tower. Il millesimo piano" di Katharine McGee dovrebbe arrivare il 9 maggio per Piemme.
News dalla Fiera: De Agostini
Ho fatto qualche foto al catalogo 2017 presente allo stand della DeA, perciò possiamo vedere qualche prossima uscita: il nuovo romanzo di Leonardo Patrignani, Time Deal, uscirà il 13 giugno; vi avevo già detto che uscirà (probabilmente quest'estate) il nuovo libro di Huntley Fitzpatrick, e ora possiamo vedere che avrà la copertina originale *-*; infine, "Wolf. Il giorno della vendetta" uscirà a inizio giugno con una nuova veste grafica, e infatti una/due settimane prima arriverà anche la ristampa del primo con una nuova copertina (ad un prezzo più basso, probabilmente).
Sempre parlando di DeA, queste saranno altre uscite di maggio: il 23 e il 26 usciranno rispettivamente gli young adult "Playlist" e "In love", mentre "Dream Magic" il 16.
News dalla Fiera: Newton Compton
Anche qui ho fatto le foto al catalogo per quanto riguarda alcune prossime uscite (probabilmente tutte estive), ma ricordate che le cover possono sempre cambiare, perciò non prendetele ancora come definitive!
News dall'estero:
Finalmente abbiamo il titolo del sesto libro della serie della Maas: si chiamerà "Tower of Dawn" è uscirà negli USA il 5 settembre. Vi ricordo che, visto che questa doveva essere una novella dedicata a Chaol, ma che poi è diventato un vero e proprio romanzo, l'ultimo libro della serie (il settimo) è stato posticipato all'1 maggio 2018!
Nuovo romance in arrivo il 30 aprile per Leisa Rayven.
Vi avevo già parlato settimana scorsa di questa nuova antologia YA in arrivo il 2 gennaio 2018, ma ora abbiamo anche la bellissima cover *-*
Sempre parlando di Jennifer L. Armentrout, è stata ufficialmente annunciata l'uscita della trilogia YA dedicata a Luc (personaggio conosciuto nella serie Lux), di cui il primo libro uscirà nell'autunno del 2018.
Oggi ho fatto una chiacchierata con Lauren Kate e abbiamo parlato dei suoi prossimi progetti: l'anno prossimo uscirà un suo romanzo che al momento sta revisionando, ed è quello di cui vi ho parlato anche in questa intervista. In più, in questi giorni è stata a Venezia per fare delle ricerche per un altro libro che non ha ancora iniziato a scrivere, ma che arriverà e da quel che ho capito per ora non sarà un fantasy.