Buongiorno a tutti!
Quasi mi vergogno a fare questo post, perché questa settimana non ho letto praticamente nulla... fino a sabato mattina Frannie è rimasta a casa mia, quindi non abbiamo letto molto in quei giorni, e poi ho dovuto studiare un po', perciò la situazione non è migliorata da mercoledì scorso.
What are you currently reading? (Cosa stai leggendo al momento?)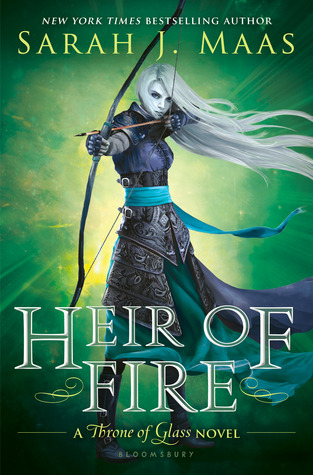 Considerando che mercoledì scorso ero al capitolo 2 e adesso al 22% direi che un piccolo miglioramento c'è stato, dai ;)
What did you recently finish reading? (Cosa hai
finito di leggere di recente?)
What do you think you'll read next? (Cosa credi che leggerai dopo?)
Uno di questi due credo :) Forse prima The Heir perchè è più corto, perciò lo leggo più in fretta!
Bene, credo che questo sia stato il WWW più penoso che ho fatto finora... Com'è il vostro? Lasciatemi il vostro link nei commenti!
E se volete farvi due risate, guardate questa challenge che io e Frannie abbiamo fatto venerdì ;)
Canzone con cui sono in fissa al momento: "Bad Blood" by Taylor Swift (se non avete ancora visto il video, fatelo subito!)
Film vedrò prossimamente: Pitch Perfect 2
Serie TV che sto guardando al momento: prima che ricominci PLL, recupererò un po' di serie che ho lasciato indietro, come Il Trono di Spade e Agents of SHIELD.