Ed eccoci qui con un nuovo episodio del Top Ten Tuesday :)
Oggi vi mostro i miei fidanzati immaginari. Ma dato che sono troppi, questa è solo la prima parte, settimana prossima pubblicherò la seconda ;)
EDWARD CULLEN (TWILIGHT SAGA)
Ok, so che a molti non piace, ma io adoro i suoi gesti all'antica e il suo essere un gentiluomo *-* Inoltre, mi piace il fatto che non sia perfetto, lo rende più umano!
"Prima di te, Bella, la mia vita era una notte senza luna. Molto buia, ma con qualche stella: punti di luce e razionalità...
Poi hai attraversato il cielo come una meteora. All'improvviso, tutto ha preso fuoco: c'era luce, c'era bellezza. Quando sei sparita la meteora è scomparsa dietro l'orizzonte e il buio è tornato. Non era cambiato nulla, ma i miei occhi erano rimasti accecati. Non vedevo più le stelle. Niente aveva più senso."
PATCH CIPRIANO (HUSH HUSH SAGA)
La mia opinione di lui si riassume in questa citazione:
«Sei uno schianto con questo smoking.»
«No, angelo. Sono uno schianto senza.»
Adoro il suo essere sfacciato e sarcastico, ma allo stesso tempo dolce <3
DANIEL GRIGORI (FALLEN SAGA)
...
Basta Jeremy Irvine a dire tutto!
"Scelgo l'amore, che tutti voi avete dimenticato. Scelgo l'amore, e vi lascio alla vostra guerra..."
DAEMON BLACK (LUX SERIES)
Io non ho parole per descriverlo! E' dolce, divertente, premuroso e protettivo *-* E' fantastico, punto.
"So I was thinking, there're eighty-six thousand, four hundred seconds in a day, right? There're one thousand, four hundred and forty minutes in a day...There're one hundred and sixty-eight hours in a week. Around eighty-seven hundred and then some hours in a year, and you know what?...I want to spend every second, every minute, every hour with you...I want a year's worth of seconds and minutes with you. I want a decade's worth of hours, so many that I can't add them up."
WILL HERONDALE (THE INFERNAL DEVICES)
*sospira* Herondale <3
"Signorina Gray, lasciate che vi dia un consiglio: il bel giovanotto che sta cercando di salvarvi da un destino spaventoso non sbaglia mai. Nemmeno se dice che il cielo è viola e fatto di porcospini"
LUCAS DELOS (AWAKENING TRILOGY)
Tenero *-* Lo adoro :)
«Me ne frego di quant'è difficile stare insieme, niente è peggio che stare lontani.»
DIMITRI BELIKOV (VAMPIRE ACADEMY)
Arwwww <3 Quanto vorrei che esistesse davvero...
"Le sue parole uscirono smozzicate. «Sì, Roza. Ti volevo. Ti voglio ancora. Vorrei… che potessimo stare insieme.» [...] «..un giorno io e te saremo i guardiani di Lissa. Ho bisogno di proteggerla a tutti i costi. Se un branco di Strigoi ci attaccasse, dovrò mettermi in mezzo tra loro e lei.»
«Lo so. È quello che dovresti fare, senza dubbio.» Le scintille nere tornarono ad agitarsi davanti ai miei occhi. Stavo perdendo i sensi.
«No. Se mi concedessi di amarti, non mi lancerei davanti a lei. Mi butterei davanti a te.»"
GIDEON DE VILLIERS (TRILOGIA DELLE GEMME)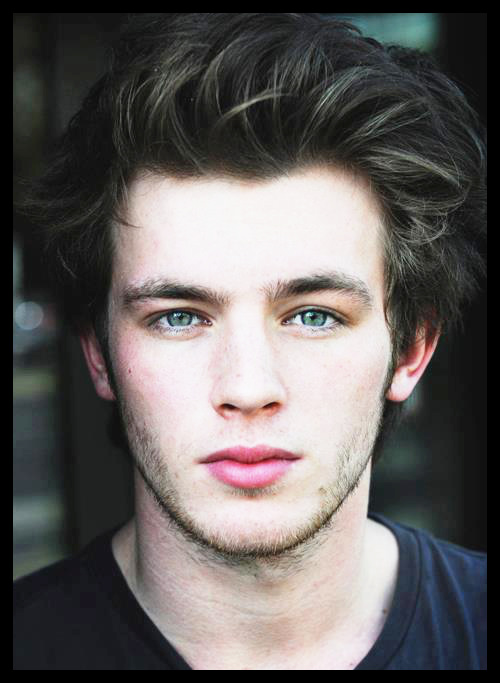 Cucciolooooooo <3
Gideon rise. "Come ho già detto, il mio interesse è solo per voi. Vi prego di concedermi questo onore."
"Ma un gentiluomo come voi dovrebbe mostrare comprensione per la mia caviglia!"
"No, mi rincresce." Gideon tirò fuori l'iPod dalla tasca dei jeans. "Un attimo di pazienza, l'orchestra è quasi pronta." Mi infilò gli auricolari e mi fece alzare.
"Oh bene, i Linkin Park" dissi mentre il mio cuore mi accelerava perchè all'improvviso Gideon mi stava tanto vicino.
"Come? Vi chiedo perdono. Ecco, ci siamo quasi." Il suo dito sfiorò il display. "Fatto. Mozart: è più indicato."
EVAN JAMES (TOUCHED SAGA)
Il nostro angioletto ;)
«Evan… Come si dice 'sei in me'?» gli domandai, ricordando le parole che mi aveva detto Evan ai piedi dell'albero sacro.
Mi guardò negli occhi, scrutandoli attentamente. «Antar mayy as.»
«Antar mayy as», sussurrai, incantata.
«Yathā tvam mayy asi… Come tu sei in me.» rispose, sostenendo il mio sguardo. Si portò la mia mano sul petto e la catenina oscillò tra di noi. «Mama hrdi… Nel mio cuore.» Intrecciò le dita tra le mie e mi strinse la mano, mentre un battito mi scioglieva il cuore. «Mamātmani… Nella mia anima.»
Socchiusi gli occhi, perché Evan aveva espresso ciò che anch'io provavo.
Lui era dentro di me. Nel mio cuore. Nella mia anima.
JACE HERONDALE (THE MORTAL INSTRUMENTS)
E' probabilmente il mio preferito in assoluto <3
"Io non so chi sono. Mi guardo allo specchio e vedo Stephen Herondale, ma mi comporto come un Lightwood e parlo come mio padre Valentino-like. Così vedo che sono nei tuoi occhi, e cerco di essere quella persona, perché avete fede in quella persona e penso che la fede possa essere sufficiente a farmi quello che vuoi."
Questi sono i primi dieci <3 Vi piacciono? Quali preferite? :)
A martedì prossimo con la seconda parte ;)
Silvy