Buongiorno a tutti!
Per il TTT di oggi, vediamo quali sono i dieci libri/serie che vorrei diventassero un film o una serie TV.
Sicuramente questa sarebbe una serie TV che seguirei appassionatamente! Non ce li vedo come film, perchè il worldbuilding è troppo particolare e complicato per essere racchiuso in un film di 2 ore. E poi credo che con le saghe lunghe sia meglio fare 6/7 stagioni della serie tv, che 6/7 film.
Per "A Court of Thorns and Roses", invece, ci vedrei meglio il film :)
Per questa serie, penso che vada bene il film, perchè i libri sono 5 e non sono molto lunghi, perciò in due ore ciascuno credo che si possa fare un buon lavoro. Ho paura che nella serie TV aggiungerebbero troppe cose che non ci sono nei libri.
Per questa trilogia sarebbe perfetto un film *-* Così magari le CE italiane si deciderebbero a comprarne i diritti!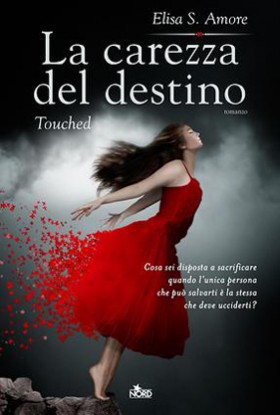 Anche la Touched Saga si merita l'occasione di essere vista sul grande schermo! Però, essendo un fantasy, preferirei una produzione americana, non italiana.
In realtà per questa trilogia si sta già pensando ad un film, dato che la Lionsgate ne ha acquistato i diritti qualche anno fa. E io non vedo l'ora di vederlo *-*
Poichè il film non ha avuto successo purtroppo, spero sempre che riprendano in mano il progetto, magari stavolta come serie TV <3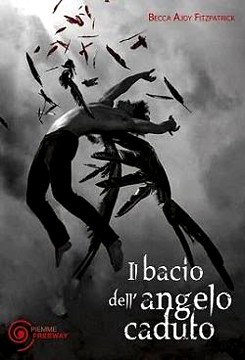 In realtà i diritti per farne un film erano stati acquistati qualche anno fa, ma pochi l'autrice ha comunicato che sentiva che quello non era il momento adatto, perciò li ha ritirati. Chissà, magari la sceneggiatura faceva schifo... Io comunque spero che prima o poi un film si farà ;)
Essendo una trilogia, credo che un film sia più adatto in questo caso. Sarebbe bellissimo *-*
E perchè non Suzie? Un bellissimo film per un bellissimo libro *-*
Avete notato che ho scelto tutti fantasy? Giuro che non l'ho fatto apposta, sarà che amo i film fantasy? ;) Per la vostra gioia, per ultimo metto un contemporary, e scelgo:
Non sarebbe carino vederne un film? Cioè, Etienne St. Clair in carne ed ossa ragazze!!
Magari non approderà sul grande schermo, ma andrebbe bene anche un film per la televisione <3
Che ve ne pare? Concordate con me? Cosa avreste scelto voi? ;)
Voglio i vostri commenti!
A presto,
Silvy