Buongiorno!
Questa settimana abbiamo avuto un bel po' di cover reveal americani, diamo un'occhiata ;)
Nuova cover per Vicious di V.E. Schwab, in uscita a maggio in America! Speriamo che esca presto anche in Italia!
Nuova cover per l'edizione integrale di Never Never di Colleen Hoover e Tarryn Fisher, l'ebook che contiene tutte e tre le novelle!
In arrivo a marzo in inglese il seguito di "Il canto del rebelle" di Joanne Harris! Speriamo che la Garzanti lo porti anche qui :)
In arrivo a maggio negli USA il nuovo YA di Rachel Hawkins, che sembra davvero carinissimo!
QUI
la trama <3
Bellissima la cover del terzo e ultimo libro della serie di Katharine McGee, previsto per agosto! Vi ricordo che in Italia il secondo dovrebbe uscire a giugno per Piemme! :)
COVER REVEAL 6
Nuovo romanzo di Amy Harmon in uscita a febbraio, con protagonista un personaggio conosciuto in "Hai cambiato la mia vita" (ma è comunque un autoconclusivo e non serve aver letto il primo libro per capire)! Non so voi, ma piango solo guardando la cover!
QUI
la trama!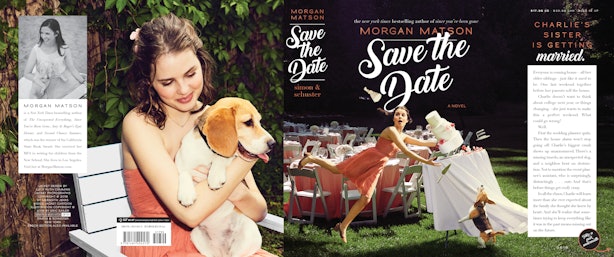 Infine, ecco la carinissima cover del nuovo YA di Morgan Matson, previsto per giugno in America <3
Un paio di news cinematografiche:
- abbiamo finalmente il trailer dell'ultimo film di Maze Runner, in arrivo a febbraio in Italia!
- "Tartarughe all'infinito" di John Green è stato opzionato dalla Fox, quindi diventerà un film!
NEWS 2
Infine, alcune news libresche:
- non è ancora uscito il primo che la Armentrout annuncia già il secondo libro della sua nuova serie romance, "Moonlight Seduction", previsto per giugno!
- Il seguito di Carve the Mark di Veronica Roth uscirà il 10 aprile (non ho ancora capito se faranno ancora l'uscita in contemporanea mondiale, vi terrò aggiornati).
- Cassandra Clare, parlando ancora un po' del suo nuovo romanzo, ha specificato che l'idea è di farlo uscire dopo aver terminato quelli su Magnus e di The Last Hours, quindi per il 2021. Il secondo libro ha già un titolo, "The Ragpicker King", e dovrebbe uscire nel 2023, dopo il primo libro di "The Wicked Powers".
- Lee Mackenzi, autrice di "The Gentleman's Guide to Vice and Virtue", ha annunciato che scriverà tre romanzi YA per la Marvel, ciascuno incentrato sul passato di tre diversi anti-eroi, e il primo, che uscirà nel 2019, sarà su Loki!! Non vedo l'ora *-*
- La Leggereditore ha confermato l'uscita di "The Winner's Crime. La vendetta" per il 24 gennaio <3
- Su Amazon è apparso "Paper Crown" di Erin Watt, un romanzo in brossura a €8,90, perciò penso proprio che si tratti della novella su Gideon e Savannah ("Tarnished Crown") che verrà pubblicata il 5 giugno da Sperling, direttamente nell'edizione Pickwick! Lo stesso giorno dovrebbero uscire in brossura anche i primi tre libri della serie!


Che ne pensate? Cosa aspettate di più? Fatemi sapere!!
A presto,
Silvy