Buongiorno!
Per il TTT di oggi, veniva chiesto di elencare i 10 libri che vorremmo ricevere da Babbo Natale: io ne ho messi 5, perché ho inserito quei libri che, per le mie finanze, preferirei ricevere in regalo, poiché magari si tratta di edizioni speciali di libri che ho già, o altro :)
So già che difficilmente riceverò uno di questi, a meno che i parenti mi regalino una gift card per qualche libreria, e a quel punto potrei prenderli io :D
Avendo già tre diverse edizioni di City of Bones a casa, l'edizione per il decimo anniversario è uno di quei libri che preferirei che qualcuno pagasse per me :D Per la graphic novel, invece, sono ancora indecisa se prenderla in lingua o aspettare che esca in italiano, perciò quando si avranno qualche news dalla Mondadori, deciderò cosa fare e a quel punto potrei prendermela anche da sola :)
I libri da colorare sono un mio punto debole, soprattutto quelli delle serie a cui sono più affezionata, anche se poi va a finire che, per colorarli, faccio le fotocopie per non rovinarli ;)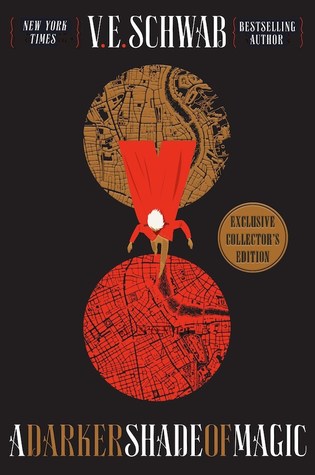 Infine, ho inserito anche l'edizione da collezione di "A darker shade of magic" perché il primo libro della serie mi è piaciuto molto, e prima o poi mi piacerebbe riceverla ;)
Che ne pensate? E voi cosa vorreste trovare sotto l'albero? Fatemi sapere!
A presto,
Silvy