Buongiorno!
E siamo arrivati anche a fine febbraio, questo 2018 sta volando! Questa settimana sono ricominciate le lezioni, ma spero che questo non fermerà le mie letture. Cercherò di sfruttare il tempo in treno :)
Intanto vediamo com'è andata questa settimana:
What are you currently reading? (Cosa stai leggendo al momento?)
Sono circa al 60% de "La mossa del principe" e mi sta piacendo molto, ma ve ne parlerò meglio una volta che avrò letto anche il terzo libro ;)
What did you recently finish reading? (Cos'hai finito di leggere di recente?)
Questa settimana ho terminato due romanzi Newton:
QUI
trovate la recensione di RoseBlood e
QUI
quella di Honor. In più ho recuperato un libro che volevo leggere da quasi tre anni e che mi è piaciuto molto, ovvero "Isla and the happily ever after". Se vi interessa posso provare a postarvi la recensione venerdì, fatemi sapere :)
What do you think you'll read next? (Cosa credi
che
leggerai dopo?)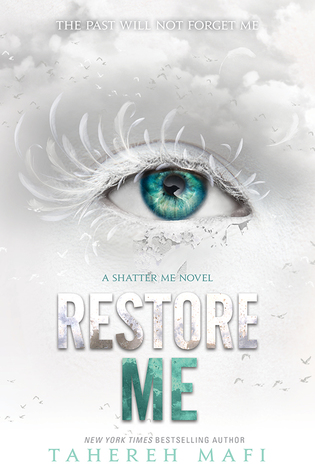 So che dovevo iniziare già da qualche giorno "Petrademone", ma alla fine si sono aggiunti altri romanzi e perciò lo inizierò non appena avrò concluso il libro in lettura. In più, domani uscirà finalmente Cracken Kingdom e non posso fare a meno di iniziarlo subito, mentre martedì comincerò una buddy read di Restore Me con una mia amica <3
Che ne pensate? Com'è il vostro www? Fatemi sapere!
A presto,
Silvy