Buongiorno!
Oggi arriva in libreria l'attesissimo secondo volume della trilogia più famosa di V.E. Schwab, e io non vedevo l'ora di parlarvene ;)
Ringrazio la casa editrice per la copia digitale in anteprima e
Martina
per aver organizzato questo review party!
Titolo: Legend
Autrice: V.E: Schwab
Casa editrice: Newton Compton
Data d'uscita: 11 ottobre 2018
Pagine:
Prezzo:
TRAMA
Dopo la Notte Nera, una nuova minaccia incombe su Londra Grigia, Londra Bianca e Londra Rossa. Sono passati quattro mesi da quando Kell ha trovato la pietra nera. Quattro mesi da quando ha incrociato il suo cammino con quello di Delilah, Rhy è stato ferito e i terribili gemelli Dane sono stati sconfitti. Ma, soprattutto, quattro mesi da quando la terra ha inghiottito il corpo di Holland insieme alla pietra, trascinandoli per sempre a Londra Nera. Le vite di Rhy e Kell ora sono indissolubilmente legate: se Kell muore, muore anche Rhy. Di notte, gli incubi perseguitano Kell con le immagini vivide degli eventi magici che si sono susseguiti e con il ricordo di Lila, sparita come era sua intenzione sin dall'inizio. Intanto, mentre a Londra Rossa fervono i preparativi per i Giochi degli Elementi, una competizione magica internazionale, un'altra Londra si sta lentamente risvegliando. Come un'ombra che, invece di dissolversi al mattino, accresce la sua oscurità, Londra Nera sta nuovamente interferendo con l'equilibrio magico. E per ripristinare l'ordine è necessario che un'altra Londra cada...
La trilogia Shades of Magic:
1. Magic (A Darker Shade of Magic)
2. Legend (A Gathering of Shadows)
3. A Conjuring of Light
RECENSIONE
Finalmente abbiamo tra le mani il secondo capitolo di questa trilogia che ha spopolato all'estero! Se non la conoscete, vi sconsiglio di proseguire con questa recensione, ma se vi interessa
QUI
trovate quella del primo libro, Magic.
Se nel primo volume avevamo trovato un finale abbastanza chiuso, che poteva concludere lì la storia (fortunatamente non è stato così), qui invece abbiamo un bel cliffhanger che mi ha messo addosso una voglia di leggere subito l'ultimo capitolo della serie.
Sono passati circa 4 mesi dalla Notte Nera, è le cose non sono più state le stesse, soprattutto per Kell, Rhy e Lila.
Il protagonista, infatti, viene da tanti incolpato per i fatti successi, e quindi si crea una sorta di divisione tra quelli che ancora lo considerano un dio, il mago più potente di sempre, e quelli che lo temono e lo disprezzano. Se prima si sentiva un oggetto nelle mani della famiglia reale di Londra Rossa, ora si sente prigioniero, impossibilitato a fuggire, non solo perché i sovrani non glielo permettono, ma anche perché lui desidera stare vicino a suo fratello.
Nel volume precedente, infatti, Rhy era praticamente morto, ma Kell è riuscito a legare la sua vita alla sua, perciò finché lui vivrà anche Rhy lo farà: questo, però, li ha legati in modo particolare, poiché entrambi possono sentire quando l'altro prova dolore, percependolo loro stessi, e anche alcune delle emozioni dell'altro. Questa cosa crea un po' di scompiglio tra il loro rapporto, ma questo non diminuisce il loro affetto, e infatti la loro relazione in questo romanzo mi è piaciuto moltissimo. Anche Rhy mi è piaciuto molto, visto che in questo volume abbiamo potuto conoscerlo meglio.
Infine, Lila se n'era andata per cercare la sua libertà: impossibilitata a tornare nel suo mondo, Londra Grigia, continua il suo lavoro di ladra, imbattendosi in Alucard Emery, il capitano della nave della corona, che la prenderà sotto la sua ala, insegnandole la magia. Entrambi nascondono dei segreti l'uno dall'altro, perciò Lila non sa che Alucard conosce molto bene anche i suoi amici Kell e Rhy.
C'è una cosa che li riporterà tutti a Londra, ovvero gli Essen Tasch, dei giochi tra maghi che riuniscono i vari popoli di Londra Rossa per decretare un vincitore. Ma mentre i giochi proseguono, un'ombra da un altro mondo sta per fare la sua mossa...
La lettura di questo romanzo è stata per me molto particolare: l'ho percepito come un romanzo di transizione, che collega il primo libro a ciò che accadrà nel gran finale, e infatti la prima parte è molto introspettiva, vediamo molto i pensieri dei personaggi, i loro cambiamenti interiori senza che ci sia molta azione. Magari per molti questa prima parte potrebbe risultare lenta e forse un po' noiosa, ma per me non è stato proprio così: la curiosità di capire cosa sarebbe successo e la voglia di rivedere Lila e Kell insieme mi ha spinta a divorare pagina dopo pagina, facendomi penare quando i due erano vicini, incrociandosi, senza sapere di esserlo. Alla scena del loro ricongiungimento, poi, ho lanciato strilletti di gioia, come anche nella prima scena tra Alucard e Rhy *-* Questo nuovo personaggio mi ha intrigato tantissimo e non vedo l'ora di conoscerlo meglio nel terzo libro!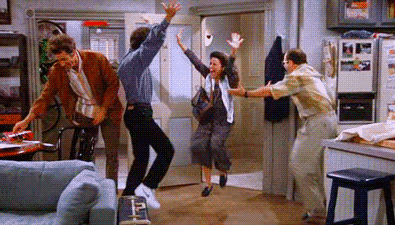 Nella seconda parte abbiamo decisamente più azione e e colpi di scena, fino al gran finale.
In questo romanzo la Schwab non ha esplorato molto i viaggi tra le diverse Londre, anche se vediamo degli stralci di cosa succede in ognuna di loro, soprattutto grazie alla risurrezione di un certo personaggio (non aggiungo altro), ma si è concentrata sul presentarci i popoli che confinano con il regno di Londra Rossa.
Lo stile della Schwab mi piace tantissimo, come sempre, perché molto ricco e scorrevole: riesce sempre a farmi affezionare ai personaggi e a farmi entrare perfettamente nelle loro teste.
Non vedo assolutamente l'ora di mettere le mani sull'ultimo volume della trilogia, sperando che la Newton lo porti l'anno prossimo *-*
Una serie che mi sta appassionando tantissimo, che è pensata per un pubblico un po' più adulto, ma che è adatta anche agli adolescenti ;)
Il mio voto:
Che ne pensate? Lo aspettavate? Fatemi sapere!
A presto,
Silvy