Buongiorno amici lettori!
Vagando su youtube mi sono ritrovata davanti questo book tag ideato dalla simpaticissima OrangeDinosaurRawr (
QUI
il suo canale e
QUI
il suo blog) e mi sono detta: "Silvia, questo devi proprio farlo!". Dovete sapere che le Winx erano il mio cartone preferito e Stella e Brandon sono stati una delle mie prime OTP <3 Comunque, bando alle ciance, ecco le domande e le mie risposte ;)
1) Bloom - Scegli un personaggio che scopre di essere speciale.
La primissima che mi viene in mente (che guarda caso ha anche i capelli rossi come Bloom) è clary Fray della serie TMI di Cassandra Clare, ma pensandoci ci sarebbe anche Tris Prior di Divergent, ce scopre di essere una divergente ;)
2) Stella - Scegli un personaggio che ti fa sempre sorridere.
Sto leggendo adesso il secondo libro della serie The Dark Elements e in ogni scena in cui c'è Roth sorrido automaticamente, anche se lui non ha ancora spiaccicato parola, soprattutto nel primo libro <3
3) Flora - Scegli un personaggio dolce, ma coraggioso e leale.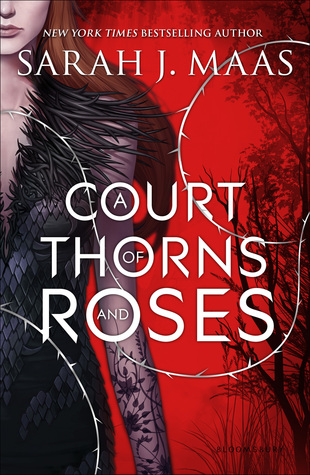 Tamlin di "A court of thorns and roses"! Ho letto questo libro a maggio e da allora ho una cotta immensa per lui, capitemi <3
4) Musa - scegli un personaggio vittima di un passato burrascoso che è diventato forte durante il corso del romanzo/serie
Non ho letto ancora tutta la serie della Mafi, ma credo che Juliette risponda in pieno a questa domanda!
5) Tecna - Scegli un libro con ambientazione futuristica
Sia Divergent che Hunger Games, essendo distopici, hanno un'ambientazione molto futuristica.
6) Aisha - Scegli un libro che pensavi non avresti mai letto, ma che poi ti è piaciuto moltissimo.
Fino all'anno scorso non credevo che sarei finita a leggere i new adult, poi ho cominciato per caso con questo libro e da allora non ho più smesso :)
7) Sky - Scegli un personaggio badass molto bravo nei combattimenti.
E io scelgo lui, Quattro <3 Direi che non c'è altro da aggiungere!
8) Brandon - Scegli un personaggio che è un'ottima spalla per il
protagonista.
Mi viene subito in mente Simon di TMI <3 cucciolo *-*
9) Helia - Scegli il personaggio maschile più romantico.
Evan James della Touched Saga di Elisa S. Amore <3
10) Riven - Scegli un personaggio oscuro e misterioso di cui volevi assolutamente saperne di più.
Il mio primo pensiero è andato a Rhys, sempre di "A court of thorns and roses", ma per variare un po' ho scelto Morpheus della serie Splintered *-*
11) Timmy - Scegli un personaggio che è forte grazie alla sua intelligenza.
Chi se non Annabeth, la figlia della dea della sapienza? ;)
12) Nabu - Scegli un personaggio che all'inizio odiavi, ma che hai imparato ad amare.
Cam della saga di Fallen! Ok, dire che lo odiavo è un po' esagerato, ma nel primo libro non mi ha convinto perchè lo vedevo solo come un intralcio tra Luce e Daniel! Poi si è riscattato ;)
13) Trix -
Scegli il tuo cattivo preferito
Sarò ripetitiva, ma devo per forza dire lui, Sebastian Morgestern!
E questo è tutto!! Che ne pensate?
Non nomino nessuno, ma chiunque ami le Winx (o anche no) è liberissimo di farlo ;) Poi lasciatemi il link così vengo a sbirciare le vostre risposte :D
A presto,
Silvy